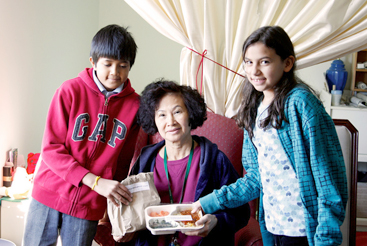 The National Resource Center on Nutrition and Aging
In addition to providing critical information and needed resources for current nutrition providers, this website will be a focal point for making certain the nutrition and aging network is future-ready to meet the demands of an increasingly older population in this country.

This website was created thanks to generous support from the Walmart Foundation


Do you have a helpful resource to share? We are actively building our online collections and are particularly seeking program policy and procedure templates, sample menus and other foodservice and business operations resources.